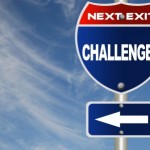 The modern HR industry brings with it an entirely unique set of opportunities to set the eyes of every hire manager sparkling. But with these prospects comes an equal, if not greater, number of challenges. It is the responsibility of every professional to recognise these obstacles and work to drive a sustainable growth in the business.
Advancements in technology give the industry innumerable digital resources, programs, and systems to leverage. Keeping pace with these changes is the tricky part! In this article are just five of perhaps the biggest challenges faced by HR professionals today.
Retaining unique talent
With the click of a button, a potential applicant can make the crucial decision between applying to your business or the competitor down the street – all before reading past the first line of your listing. Hiring competition is fierce and sourcing a candidate is only the beginning. The work doesn't stop for HR professionals just because they've landed a great employee. It is up to them to devise an incentive that will retain talent in the long-term.
In the modern workplace, more and more employees job-hop or switch up their career more often than the seasons. It is crucial that HR professionals are thus not only able to motivate unique talent to work for the business, but also to stay there. Knowing how to craft the right incentive is a fundamental attribute. It requires an in-depth understanding of ambition, expectations, and business structure. The best companies will have low turnover rates and high working standards.
Ensure new hires fit
Advancements in technology continue to shape the modern workplace and challenge the tried-and-true methods of traditional HR workers. Often new employees will be interviewed and hired over a Skype interview or even a simple telephone call. Whilst this provides a great advantage in terms of constructing a diverse team, it has the potential to upset the existing social structure.
Understanding the character and work ethic of an applicant is a much easier feat in person. A bad connection, delays in visual footage and the isolation of the candidate can hide attributes that are not welcome in the business. Modern HR managers need an intuitive ability to recognise what the business is looking for and the suitability of the individual. A good grasp of technology is also fundamental in order to see past the obstruction of digital platforms and make a great hire.
Creating a workplace culture
A workplace should be enjoyable yet challenging. Fast-paced, but not overwhelming. It should cater consistently to all employee, but take into account the diversity of the team. This is a careful balance that every HR professional will need to strike in order to establish an enviable workplace culture.
In-depth research must be undertaken in order to construct policies that accurately reflect and respond to the workforce. Modern HR professionals should be able to craft unique incentive programs that are tailored to individual employees and ensure only the best people are hired and retained. A workplace that is flexible, respectful, fun, recognises achievement and the need for growth will be significantly more attractive to candidates.
In hiring individuals that are like-minded, motivated and passionate a positive workplace environment can be facilitated. All workers should feel as though they have a support system and are a valued part of the business.
Juggle diversity
Reconciling corporate culture with a diverse workplace structure is a huge challenge for leaders of every industry, not just HR professionals. Globalisation is a movement that has brought about new and exciting dynamics that require managers to think globally, but act locally. HR professionals need to be responsive to the cultural situation of an employee and balance this in compliance with the business policy.
A high level of emotional intelligence (EQ) is a core attribute of every modern HR professional. A capacity to be aware of and able to respond to expressions of emotion is the best approach to managing sensitive differences. A leader of HR will have a broad understanding of stress-management, self-control and the power of optimism to handle situations is a positive and productive manner.
Continue to educate
Retraining is an important process that aids an employee to better adapt to their position, understand the expectations of the business and grow as a professional. It is a major challenge facing most modern industries, where skill gaps need to be addressed. An open mind, motivated work environment and positive attitude are key attributes of an adult learner.
In the modern workplace, where competition is stronger than ever, it is important employees are given the opportunity to handle matters of greater complexity, take on new roles and enjoy unique opportunities. By continuing to learn and grow as a professional, an individual can be transformed from competent worker to successful leader. Introducing a workshop program or financing further study are great methods to ensuring that employees have access to new ways of thinking as part of this wider development.
As a space that has unlimited potential, modern HR requires professionals who are willing to think outside the box to drive sustainable change not only in the business but across the entire industry.