Note: Hessa Al Ghurair, CHRO and head of corporate social responsibility at Commercial Bank International P.S.C., writes on the state of human resources in the Middle East. In this Q&A, she discusses the talent management issues facing organizations in the region. Her previous article for TLNT was "It's An Exciting Time to Be In HR In the Middle East."
∼∼∼∼∼
Q. What do you see for the future of talent management in the Middle East (compared to the current state)?
The Middle East has become a recruitment hotspot, attracting vast amounts of global top talent. Home to some of the best multinational firms and absence of income tax, the Middle East provides a real incentive to expats, which has resulted in a surge of international candidates.

World Economic Forum (WEF) projects that the Middle East and North Africa (MENA) region's population will increase by more than a quarter by 2030 and the majority of that population will be prime working-age as nearly half the existing population are under the age of 25. These young and increasingly well-educated group can have tremendous contributions to the economic growth to the region — provided that talent management is prepared.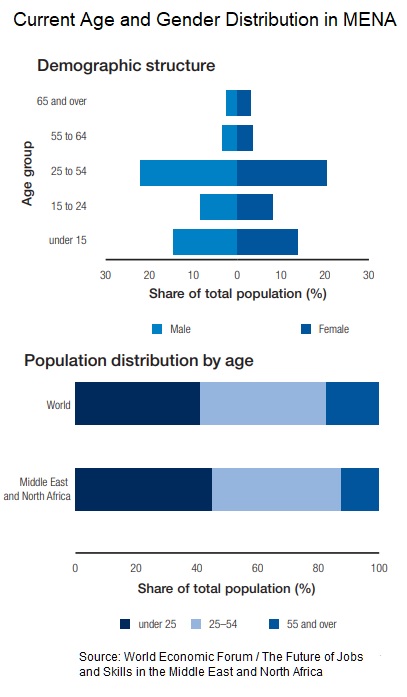 Businesses that strategize and systemize their talent management to the emerging  generation will gain a competitive edge. Connecting businesses to the untapped potential of their people, anticipating demands and understanding your new breed of workers will be the future of talent management.
Q. What are the trends for the next years in talent management in the Middle East?
Talent management is becoming more dynamic and fluid. There is less emphasis on linear career models and more focus on creating new, flexible and self-directed career paths for employees to build new skills or move horizontally between functions and sectors.
Learning and Development (L&D) is reinventing its approach to training. Emerging trends in L&D include principles such as active learning, experiential or blending learning. Curriculums incorporate multidisciplinary thinking and scenario-based learning. More importantly, L&D has shifted towards empowering employees to learn on the go, through digital and mobile platforms as well as to take a self-directed approach to their development.
Finally, to secure a diverse and inclusive workforce HR needs to deal with internal processes that allow unconscious bias to impact hiring decisions. You can see trends in gender-blind application processes, reverse mentoring and flexible working initiatives entering into talent management.
Q. What are the challenges that talent management is and/or will have to face in the Middle East?
The MENA labor markets have a number of challenges that impact talent management: low levels of women in the workforce, decreasing shares of public sector employment, and high rates of unemployment, especially among the young and relatively well-educated.
By 2030, the Middle East will increase its tertiary educated talent pool by 50%, yet today  university graduates make up 30% of the unemployed. Even more shockingly, the WEF found the MENA region only captures 62% of its full human capital potential vs. 65% globally.
Q. What are your recommendations on how to face these challenges?
With one of the youngest populations in the world, the Middle East has to make significant investments in its education systems to prepare nationals for the working world of tomorrow.
More importantly, education institutions need to remain close to market and industry needs in order to ensure the relevant skills and knowledge are being imparted to young professionals. The new skills for the future of work include: technical capabilities, adaptiveness, emotional intelligence, innovative minds and people who are self-directed/ self-learner.
The private and public sectors need to create employment opportunities or bridging programs for young professionals to enter into the workforce with more ease and accessibility.
More importantly, talent management needs to focus on creating diverse and inclusive workforces by closing the gender gap. Women represent a large group of untapped talent in the Middle East. By closing the female employment gender gap it could increase the Egyptian economy's GDP by over 34% and the UAE by over 12%.