Good leadership is  essential for any successful company, but it's not always easy for junior or first-time managers to adapt to their role. Many times, leaders look back on their career and have a whole host of new insights and knowledge they wish they'd known from the beginning.
When we started Impraise 3 years ago, the focus was on the product. As the company grew, and we brought more people on board, we faced becoming first time leaders. Managing people for the first time, whilst challenging, was also rewarding, but it was always helpful hearing from people with more experience who shared what they learned about managing people.
With Uber's recent failures showing that many leaders were neither trained nor equipped for their roles, we wanted to find out just what people wish they'd known when they first stepped on their leadership path. We talked to five top leaders and collected their most valuable insights.
Harry West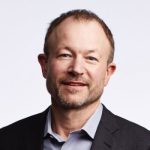 CEO/ frog
"In an organization that's fast moving, with lots of young people… we need to be proactive. We shouldn't expect people to know how to manage without any training."
In the company's first days, when potential future leaders were trained, there was a lack of knowledge and structure in place concerning the skills they needed and how they should be developed. There was no thoughtfully planned method to the training.
West says this approach didn't work for such a fast moving, young tech company. So he soon began reshaping the training process to be more systematic. The company now has a management training program to ensure new leaders are trained before being put in charge of teams.
Martin Jellema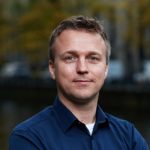 Chief Commercial Officer/
Werkspot
"One of the most important elements is the people themselves."
Martin Jellema says that, after all his years in management, what he's learned is that finding and recruiting candidates that fit the company and can handle every aspect of the role remains one of the most important aspects of managing.
Besides this, he says asking for help where and when needed remains the second most important thing. He now values collaboration, rather than feeling he must perform flawlessly and prove himself. It's more useful to discuss issues, he tells us, allowing people to help you come up with solutions you wouldn't necessarily think of.
In Jellema's experience, both your boss and your team will see you reaching out for help as a strength not a weakness. Understanding that something needs to be done or changed and using the resources you have to make that positive change won't be frowned upon. You have a great team around you for a reason — use their knowledge and skills.
One last lesson he's learned and that's the importance of keeping focus on "high leverage" activities. Rather than taking time on minor activities, delegate, and dedicate the time to things like team training which ups productivity.
Bob Kastner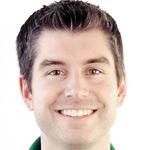 Director of Marketing/ Meeting Tomorrow
"If you have great team members, and you get them energized by a great scoreboard, then you'll be unstoppable."
The one thing Bob Kastner wishes he knew as a junior manager was how useful scoreboards can be to keeping the team engaged, energized and on track.
From the perspective now of a long time manager, Kastner says a scoreboard must be easy to understand, visible to all and show the most important metrics. These are the ones most relevant to productivity.
Kastner's must-do is to update the board as often as possible; keep information relevant and updated in real-time, and have it on display to ensure it stays top of mind for the team. Discussing the metrics regularly in team meetings or daily stand ups is equally important, he says.
You can decide whether to create a competitive, friendly vibe, seeing who tops the scoreboard, or create a collective vibe — how close is the team to hitting goals? Kastner has learned to put the focus on motivating for "best" results rather than encouraging people to merely beat averages. And when they do, he says, always celebrate these successes as a team.
Brett Remington
Interim Executive Director/ Wisconsin Center for Performance Excellence
"Trust holds everything together. It takes huge amounts of time to accumulate… As a manager, your success depends on the preservation and enhancement of trust."
Brett Remington's first lesson was the importance of trust and fostering good relationships with those around you. He tells us he's also learned to see managers as administrators, believing that, "If you're going into management because you want to change the face of what's possible in your organization, you are applying for the wrong job."
The second thing he's learned is that it's essential to have a curiosity about the processes your team uses. You could have a great team, but, if the procedures they follow are ineffective, they're going to be disengaged and unsuccessful.
He also sets a lot of store by metrics, keeping them simple and useful. He puts his focus on 3 to 5 key performance indicators. Attempting to stay on top of more than 5 performance measures at once doesn't yield significantly better results, while fewer than 3 means you may miss areas and opportunities improvement and innovation.
His next learning? Humility and the need to embrace change. Says Remington:
"You are only about 2/3rds as good at your job as you think. The 1/3rd you don't know about, don't believe, or don't pay attention to is going to determine how long you've got left in this job. Find ways of eliminating blind spots and practice humility. Eventually, you may find that your role as manager is vastly different than when you started. People, processes, policies, and potential change. Know when the accumulated changes no longer fit with your skills, aspirations, or interests. When that time comes, be ready to change out of your manager role and reflect on what you have accomplished as you pursue a better future for yourself."
Barry Curry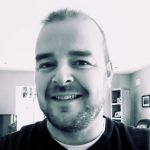 Owner and Principal Consultant / Systeme

"Most importantly, learning how to react and behave when you are out of your comfort zone will better prepare you for being out of it."

For Barry Curry, knowing not to sweat the small stuff and instead keep sight of the big picture was what he wished he knew when he first stepped into management. It can be easy to get drawn into the small details, he says. It's more valuable to stay focused on key details, and also, don't take things personally.

Use goals to know that what you're doing is what needs to be done. Resist the temptation, for example, to always check your emails first thing; first complete one of the daily tasks you've set for yourself, without distraction or prioritizing other's needs.

If things become heated during stressful projects or periods, it's OK to let people vent. Acknowledge people's perspectives, never make responses personal and keep things respectful, with co-workers and clients alike.

Curry also says that although sometimes sharing problems with your team is difficult, having thought about solutions before sharing the problem will show you're not just presenting problems. That will help instill confidence in you. Have a process in place for dealing with unplanned or unexpected things, Curry advises. It will help you be more effective and efficient when they arise.