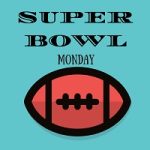 Today should be a national holiday. Call it Smunday, says Heinz, the condiments company, in recognition of the fact that Super Bowl Sunday revelry yields to call-in sick Monday.
Atlanta might just have the most absent employees today, but with more workers allegedly calling in sick the Monday after a Super Bowl than on any other day of the year, Kraft Heinz says the nation might as well just declare it a national holiday. So last month it started a petition on Change.org.
Sure, it's a publicity stunt. The company makes the staples of every Super Bowl party: Velveeta, hot dogs, ketchup, mustard and a bunch more. But there is a compelling argument to be made, even though we all know there's not much chance of another holiday. And the company did
give its salaried employees the day off
.
A few studies have shown the absentee rate soars on Super Bowl Monday.
Kronos did a survey last year
and figured 16.5 million workers would be off today; 10.5 million asked for the day off in advance.
Challenger, Gray & Christmas, the outplacement firm,
called the day after the Super Bowl
"a productivity killer for employers." The firm figures employers already lose over $290 million in lost wages for every 10 minutes employees spend discussing the game, watching highlights, or setting up their Super Bowl pools.
If every one of the employed people who watched the game came in an hour late today, the cost to employers from coast to coast would tab out at $1.74 billion, says Challenger. Needless to say, perhaps, but everyone of those 67 million employed viewers won't come in late. The Kronos survey put the number at somewhere around 7.5 million.
You can bet, though, that whether they discuss the amazing 4th quarter and OT, or the commercials, or the party they attended, those who are at work today will spend much more than 10 minutes talking about the game when they should be working.
So where does the U.S. stand on making Smunday a national holiday? Former Republican presidential contender 
John Kasich came out in favor
of it last year. And though
a small Blimpie survey
found a quarter of the respondents favored the holiday, just slightly less suggested the NFL move the game to Saturday.
And that petition by Heinz? It has not quite 68,000 signatures.