How does a recruiting technology startup compete with the immensity of competition like LinkedIn and Indeed? One strategy is to go after, not a niche, but a micro-niche. A great example of that is TrueUp, a startup which focuses exclusively on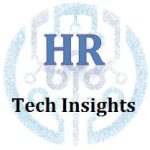 accountants with experience in the Big 4 accounting firms.
Just being in a micro-niche isn't enough; somehow this laser focus has to turn into something that creates value. One way TrueUp has done this is to gamify the experience, most notably with their Excel Wars. These contests give accountants a chance to test their ability in Excel against their peers by attempting to complete an Excel challenge as quickly as possible.
Gamification is good for encouraging accountants to sign up for the platform, but it will have to do more to create a real advantage for TrueUp.
The biggest challenge in recruitment today (besides the scarcity of some skills) is the lack of high quality information about candidates; the sort of information that will allow a recruiter (or algorithm) to determine which candidate is the best match. TrueUp will get a payoff in gamification if the results of the game provide better information to recruiters about the capability of the candidates.
Every accountant you'd find on Indeed or LinkedIn probably has decent Excel skills, but there is no way to tell the ones who are just decent versus those who are outstanding. Based on my own experience, I'd estimate the outstanding Excel expert will get tasks done many times faster than the person with decent Excel skills.
If being micro-niche allows you to create games or other means of data gathering that allow you to garner high quality information about candidates then it will change the industry and be a boon for recruiters
What is interesting?
In addition to Excel Wars, TrueUp has games to test skills on things like your understanding of ASC 606 rules on recognizing revenue. If a crossword on IASB standards is the sort of thing that sounds like fun then you really are a good accountant.
What is really important?
Recruiting will become more effective when we start getting more accurate information about the skills and competencies of candidates. Micro-niche sites have an opportunity to serve this purpose because they are focused on such a narrow domain that they can use methods, such as games, that will differentiate on the skill that matters in that domain.