When asked to define good leadership, the majority of people agree on a few key characteristics: trustworthy, responsible, tactful, inspirational, poise, and know-how.
Asked to define what makes for a bad leader and people unleash a torrid of personality flaws that run the gamut to include deceitful, arrogant, manipulative, distrustful, micromanaging, and emotional volatile. Colorful characters in life and on film, bad bosses can range from out-of-touch, power-trippers like Office Space's Bill Lumbergh to the coy but cutthroat Katherine Parker in Working Girl.
Every bad boss suffers from a unique combination of personality characteristics that may not impede performance early in their career but can appear once in a position of power. Personality assessments can reveal the behavior derailers, risks, core values, and business reasoning of candidates to help organizations develop good leaders instead of horrible bosses.
Boss No. 1 – Bill Lumbergh, Office Space
Memorable quote: "Oh, and I almost forgot — I'm also going to need you to go ahead and come in on Sunday, too."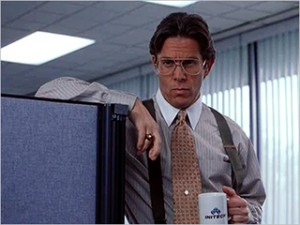 Leadership style and personality characteristics: The Division Vice President for Initech, Bill Lumbergh is a droning, monotonous boss with little regard for the lives of his employees and virtually no insight into their day-to-day workload. He seems unable to build a cohesive team and manage his employees – evidenced by the failed firing of Milton Waddams.
Ways to improve: Lumbergh would benefit from addition education and leadership training to put him in touch with the company's employees and services.
Boss No. 2 – Katherine Parker, Working Girl
Memorable quote: "Never burn bridges. Today's junior prick, tomorrow's senior partner!"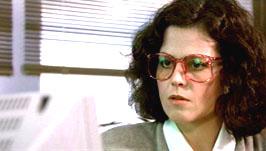 Leadership style and personality characteristics: Just 29 and already an executive at a Wall Street investment bank, Katherine Parker is an up-and-comer prepared to do whatever it takes to get herself to the top even if it means lying and stealing. The deceitful Parker initially demeans her soft-spoken secretary's ideas before trying to appropriate them as her own.
Ways to improve: Parker is a prime candidate for a Values Report. While she may have the success of the company in mind, her core values and goals seem suspect for a leader.
Boss No. 3 – Franklin M. Hart Jr., 9 to 5
Memorable quote: "Start tangling with me and you'd better be prepared to play very rough."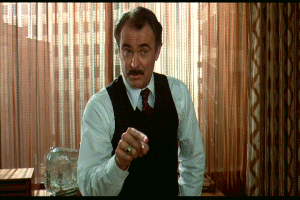 Leadership style and personality characteristics: The boss at Consolidated Companies, Franklin M. Hart Jr., typifies destructive leadership. He is an arrogant chauvinist who mistreats his employees on a regular basis. Hart steals ideas from the office supervisor, sexually harasses and exploits his secretary, and all around abuses the staff.
Ways to improve: Hart needs a comprehensive personality assessment starting with a measure of normal personality to decide if he is suitable to lead. If so, full-on leadership training would be advisable.
Boss No. 4 – Miranda Priestly, The Devil Wears Prada
Memorable quote: "Details of your incompetence do not interest me."
Leadership style and personality characteristics: Condescending and overly demanding, rumor has it Runway editor Miranda Priestly's character is based in reality. She is cool, calculating, and completely uninterested in anything but her version of perfection – often to the detriment of her staff's personal lives and well-being. Priestly's leadership style may stem from her insecurities.
Ways to improve: Priestly could be a great boss with some leadership development to draw out her strengths and soften her delivery. Reimagine the position with additional support and resources.
Not every bad boss starts off that way. Organizations can target good leadership candidates by implementing personality assessments early on and employing training and development to rein in off-kilter leaders. Read more about leadership training.