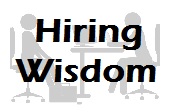 Here's the link to a story that appears on the Fortune website. Below is the text of the announcement email I received from the folks at Facebook. This development promises to be a wonderfully effective recruiting tool for employers looking to hire hourly, frontline employees.
Hi Mel,
Over 1 billion people visit Pages every month and one them might be your next star employee. To help you find qualified people where they're already spending their time — on Facebook — we are pleased to announce you can now post your job openings on Facebook.
Beginning today, you can post jobs and your future employees will be able to easily find those posts on your Page or in the new jobs bookmark. Benefits to using Facebook for your hiring include:
Post your openings quickly – Complete a few details about the role like title and responsibilities and you're all set.
Share your story with applicants – Job posts appear on your Page and link to your Page, so people have the chance to explore your Page and learn more about your business before applying, ensuring you get informed applicants.
Review and respond to applications on the go – After posting a job, you will be able to review applications and contact applicants anywhere, anytime through Messenger.
Reach qualified people – Like other posts, you can boost your job posts to reach a larger or more targeted audience.
"It was great because it was easy." says Wendy Grahn, co-owner of Lakeview Kitchen and Market, who tested job posts. "It took three minutes to fill out the information and put it out there. Then someone saw the post, we talked, and it was done."
Thanks,
The Facebook Business Team