Without any public announcement, Google has begun testing a new jobs product it's calling Google Hire.
Multiple Silicon Valley and technology sites report the product is an applicant tracking system, designed along the lines of the company's in-house ATS, which handles millions of applications annually. Tech site Axios says, "The service lets employers post job listings, then accept and manage applications."
However, much of that is only informed speculation. Access to the service is limited. A login page says it accepts Google logins, but for now, it doesn't permit access. The product is at hire.withgoogle.com, a domain Google uses for experimental products. The company also has a resume builder there.
Crunchbase identified a handful of companies currently using the service: Medisas, Poynt, DramaFever,  SingleHop,  CoreOS,  Nanz,  Touchlab,  Calendly, Citizen Inc and Pace Avenue. The links go to each company's jobs listing. Here's a typical sample: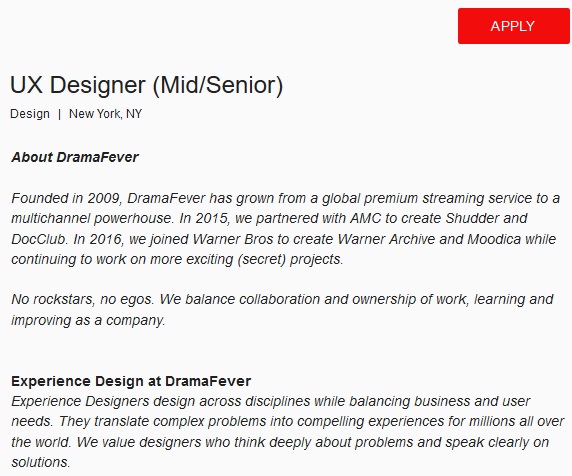 The "Apply" button goes to a typical application form page that includes a resume and cover letter upload.
Several tech sites speculate that Google Hire is a project of the company's enterprise and cloud services division, which is headed by Diane Greene. She joined the company in 2015 when Google acquired her company, Bebop, for $380 million.
Last year, Google tested a jobs search tool — Cloud Jobs API — with CareerBuilder, Dice and Jibe, and possibly others.  According to Google's own description, the tool "anticipates what job seekers are looking for and surfaces targeted recommendations that help them discover new opportunities."
That tool reignited speculation Google was again considering entering the employment recruitment market. In 2005, the company launched a classifieds listing service called Google Base. It included an employment category and was searchable from the main search site.
It quietly killed Google Base a few years later, after the service failed to gain traction.
Just what kind of services Google Hire will provide isn't known and Google isn't talking. The company hasn't responded to multiple requests for clarification.
As the Crunchbase report noted, "At this point, it's unclear what the current state and future of Google Hire is.
"At this point, we don't know what the back-end looks like, and it's unclear whether Google Hire is derived from or even inspired by Google's own internal Applicant Tracking System. The business model of Google Hire is still unknown. If access to the platform is expanded, it's unclear what access to Google Hire will cost and whether it will be available as an a-la-carte service or will only be available in a broader enterprise cloud services bundle."