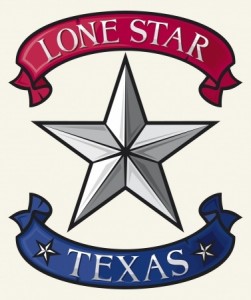 Think you have problems hiring talented workers? In Texas, they'd be happy to just find people who can read and do simple math.
Besides the generally good news this week about manufacturing conditions in the Lone Star state, the Dallas Federal Reserve included some comments from the business executives who complete the Fed's monthly survey. Mixed in with the concerns about a strong U.S. dollar and the woes of the petroleum industry were a few about hiring problems.
One exec in chemical manufacturing bemoaned the quality of the company's young workers: "Entry-level candidates cannot read or follow instructions. Most cannot do simple math problems. What is wrong with the educational system?" Someone in textile products said, "It is very difficult to get qualified employees."
Agreed another executive from a fabricated metal products manufacturer, "There is a shortage of both skilled and unskilled labor." So what's the solution for that employer, "With labor costs increasing, we may be forced to drop health care, which is increasing in cost also."
That should help attract better workers.
Coaching survey
Here's an interesting statistic from the 2016 ICF Global Coaching Study: Except in Asia, women make up the majority of the clients of coaching professionals. In North America, 58% of coaching clients are women. Coaches in Eastern Europe have the next highest share at 57%. In Asia, coaches report that 46% of their clients are women.
There's also a sizable gender difference when it comes to the type of coaching. Executive coaches say 55% of their clients are men. Business/organization coaches say the divide is 52% men. The swing goes dramatically in the opposite direction when it comes to life coaches; their clientele is 69% women.
Vendor News
Infor announced the launch of H&L Digital, its new "Digital as a Service" platform. Among Infor's multiple product lines is Infor CloudSuite HCM, a suites of HR tools for human capital management.
Workday is acquiring data analytics vendor Platfora. In a blog post last week, Workday said Platfora can handle huge amounts of diverse data in seconds presenting in a variety of ways so users can discover patterns and derive insights. Workday Human Capital Management will be one of the first areas to benefit from the Platfora acquisition.
Virgin Pulse, a provider of a suite of health and well-being products for employees now has an on-demand, online analytics suite. With some 150 metrics, employers can measure the impact of their employee wellbeing programs and other benefits offerings in terms of outcomes that matter to the business, including employee engagement, productivity, and program utilization.