I began my career as a hostess at California Pizza Kitchen. During that time, I got to understand the importance of being supported by a strong team and the benefit of internal mobility. I grew from hostess to recruiter thanks to internal transfers, which set me on the path where I am today. Now, some 15 years later, I'm leading Global Talent Acquisition at Cornerstone, a talent experience software company with more than 2,000 employees and I can truly see the difference it makes when companies invest in their people. In one word: Potential.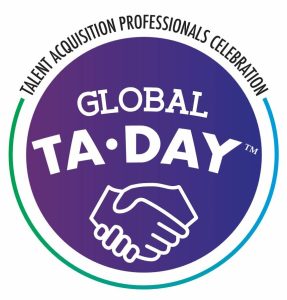 This Global Talent Acquisition Day let's celebrate the hardworking talent acquisition professionals who dedicate their careers to unearthing people with exceptional potential and help them propel their careers forward.
This important recruiting role isn't just about luring in outside candidates. It has evolved into a strategic business role that often includes identifying, investing in and supporting a business's biggest asset – its own people. Without corporate internal mobility initiatives, it's hard to say if I would have ended up where I am today. Now I get the opportunity to help our product development team ideate and build our human capital management and talent experience software that reflects the most relevant trends in talent acquisition.
It's not just my personal anecdote of growth and potential – the data tells us that we need to invest in our current employees. According to a Gallup study from 2016, 87% of the working millennial population says that professional development is crucial in a job. As the number of workers who stay at a job for more than four years decreases, companies have to work with employees to build careers on their terms — or they will just leave. And contrary to popular belief, most employees don't want to jump ship: In fact, a Cornerstone report found that 66% of people look internally for a new position first. The problem? Only 32% of employers encourage people to work in other departments.
While I loved my role as a hostess at CPK, and probably could have stuck around for the tiramisu, I had learned all that I needed to learn. After a certain point, I understood how a successful restaurant operates and how motivated individuals contribute to the overall productivity and culture of a team. When did I take the 90-degree turn toward hiring? And how did I move from hostess to leading this important team, all at the same company? It was all thanks to a wealth of growth opportunities, the desire to keep learning and a whole lot of passion for the company purpose.
Companies like CPK — then Oakley, and now Cornerstone — trained me for what I could be in the future and gave me the skills I needed to take the next steps, whether that was a server, a manager or even a recruiter. As a senior director of talent acquisition now, I understand why this approach worked so well. My employer actively showed me my value, when they could've brushed me aside or let me figure it out on my own. In a market that feels scary, huge and impersonal, a company that treats employees as individuals and invests resources to help them find their place (continuously) is one that inspires happy workers — and always has a full pipeline.
The shift in my career benefited me, but it also benefited the company. Think about it: They retained a high-performing employee who already knew the brand and understood how the business works. On top of that, I was already contributing to a positive work culture and truly respected my colleagues. Without having to teach me the brand from scratch, just a touch of training and development helped me assimilate into a new role. Moreover, in today's competitive talent landscape, companies that offer internal mobility are highly sought after and will attract top talent to the brand.
In my 15 plus-year career, I've seen many changes in the world of talent acquisition, but what I love is that one thing remains at the center: the people. When I began my career as a hostess at CPK, I understood that people are truly your greatest asset. After eventually moving up into a recruiting position at the same company, I saw how crucial teams and people are to the ethos of a company. After joining Cornerstone, a company passionate about building work cultures that put employees at the center, I further recognized the power talent acquisition teams must create a workforce that represents a company's mission.
Today, on Global Talent Acquisition Day, it's important to reflect on the role these professionals play in building up the culture of an organization.