Today's period of unpredictability continues to have an impact on most organizations and their people. The key to managing through — and thriving in — today's environment is to remain as agile and flexible as possible.
And sure enough, if you're like many companies, you're already likely looking for ways to decrease pressure on your staff. One way to do that is by offering people pay-as-you-go ride vouchers with Uber. Here's what to consider when it comes to leveraging this benefit in your organization:
Creating and contributing to a customizable commute plan. Vouchers enable you to cover your staff from door to door, giving you options to provide free or discounted rides. Especially given ongoing health and safety concerns related to the pandemic, helping your team feel secure while commuting is a great way to build trust and show that you value your people.
You may also wish to extend these vouchers to job candidates. Gifting them rides to and from interviews will create a great first impression and demonstrate that you view them as humans before job applicants.
Saving time on contingency planning by cutting out complications. Since vouchers can be used on an as-needed basis, they are a great way to ensure preparedness for potential worst-case scenarios. 
No one can predict how the next year will pan out. However, rather than spending countless hours on painstaking contingency planning related to workforce travel issues, vouchers offer a practical, simple means to account for a multitude of scenarios that employees might face — from last-minute changes to a variety of travel complications. Indeed, the best benefits are ones that employees feel that they can personalize for their needs.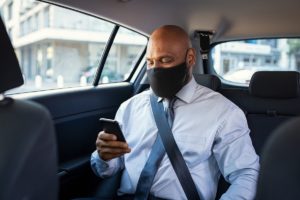 Establishing a smart reward system with meal-delivery vouchers. Supporting your people doesn't mean only covering the basics. It's also about establishing a system of rewards. One way to do that is by rewarding workers with pay-as-you-go vouchers to cover meals for delivery. 
Again, such rewards are especially powerful because they enable personalization — people can order food according to a plethora of tastes, dietary preferences and restrictions, and time zones. In other words, free food for delivery is a fun and effective way to both reward for performance and incentivize people to achieve greater results and grow professionally.
Scaling your spending according to the latest data. Pay-as-you-go vouchers also make it possible to change and redirect spending based on data gleaned from people using them. You'd be able to scale your program and reallocate resources where you need them most. Simply put, you'd have complete control to streamline the service to suit your company's needs. 
To find out more about the benefits of pay-as-you-go vouchers, consider signing up for a free Uber Business account. *Terms are subject to change.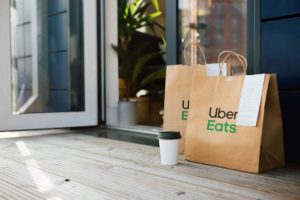 We are living in an age when making solid plans, or business decisions seems near impossible. However, pay-as-you-go vouchers are a convenient way to support your staff without requiring risky commitments or contracts — giving you a little more certainty that you're helping your people in an otherwise economic climate.