It's the start of a new year. What better time than now to explore how to do HR better?
Except, haven't we been doing this year after year? After year? After yet another year? We all know how New Year resolutions typically work: They don't. 
On one hand, constant talk and action to evolve the field of HR are beneficial. It's important to advance your role, your department, and your organization. But change — and change management — is notoriously hard. So it's worth pondering the question: Are we trying to improve HR, or are we trying to fix it?
Find out the answers to this and other questions during "Redefining HR in 202: How to Make This Time Different," a webinar on Tuesday, January 26, at 3 p.m. ET.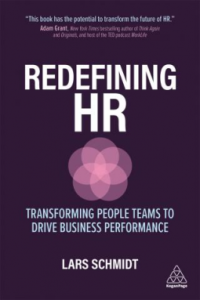 What exactly we are aiming for when trying to transform HR is essential to consider. And it's one that Lars Schmidt has clearly given significant thought to. In his upcoming book, Redefining HR: Transforming People Teams to Drive Business Performance, Lars, an entrepreneur, speaker, and podcast host, goes beyond the usual platitudes that you'd expect from an HR influencer. That's because at its core, Redefining HR is not really about Lars.
It's about the HR practitioners that the book spotlights, people who are actually doing the work and elevating the field. Instead of the nauseating consultant-speak you'll find in other books, you'll discover insights and real stories from companies like Hubspot, Reddit, Mozilla, Schneider Electric, Mastercard, Siemens, CVS, and more.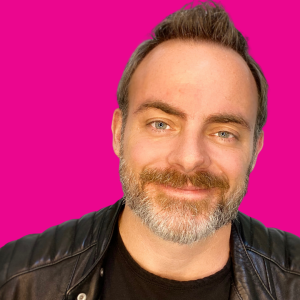 Now, will you find the usual buzz ideas in the book? Yes. For example, Lars writes, "I think of 21st Century HR as re-engineering people programs towards humanity." And ordinarily, I'd roll my eyes at such a remark, not because I disagree but because I've heard it all before. We both know you have, too. 
You know who else knows you've heard it all before? Lars. That's why he doesn't just throw out what might be familiar concepts — he actually brings them to life with case studies of what HR leaders are actually doing and, in the process, learning from. That's what makes the book a true resource. You can relate to not just the struggles that fellow HR professionals are trying to manage but also the HR professionals themselves. You feel connected to their challenges and ideas as much as to them as humans. Redefining HR is basically for practitioners, by practitioners. (Indeed, Lars himself was a talent acquisition leader at NPR before launching his own consultancy, Amplify Talent.)
Through stories about people analytics, recruitment, and L&D to ones focused on D&I, talent management, and performance management, a wide range of ideas emerge that can perhaps inspire change at your own organization. So many interesting ideas, too. It would take a book to list them all (sorry, I couldn't resist typing that.) Still, a few of my favorites are around creating "policy for the many (not against the few)," where HR should or shouldn't sit (and does it even matter?) in an organization, the evolution of the CHRO role, and how work became "work," which examines the redefinition of the word.
Again, you'd be forgiven if you thought that all this sounds like theoretical conversations you'd have with your dorm roommate in college at 3 a.m. after downing some vodka shots. Yet once more, what makes the book interesting is that it manages to preserve that feeling of exciting exploration while grounding it in real life, practical application.
Personally, I'm skeptical that HR will finally redefine itself significantly, but that may be because I'm also a glass-half-full glass-mostly-empty sort of person. Nonetheless, I remain hopeful that the ideas and stories in Redefining HR will be the future of HR.
To learn more and interact with Lars, register for the webinar: "Redefining HR in 2021: How to Make This Time Different," happening Tuesday, January 26, at 3 p.m. ET.