Let's be honest. Workplaces have been, are, and will always be 'toxic' to some degree.
Whether it's the playing out of top-level office politics or the annoying interplay of those amongst junior ranks, toxic behavior can shatter morale, hamper productivity and intensify conflicts in the workplace.
The problem for HRDs is that it's difficult to spot, difficult to manage and difficult to stamp out completely.
But just how toxic are US workplaces?
Brother UK has published the findings of its own investigation into this – by analysing data from social media to reveal which US cities had the worst co-workers.
More than 1.3 million tweets were analysed for sentiment using state of the art AI, and the results make for interesting reading.
The data looked at both state and city level.
At the state level, the data reveals that 43.2% of Twitter posts in Alaska about co-workers are negative, followed by Wyoming (39.5%) and Louisiana (39.4%).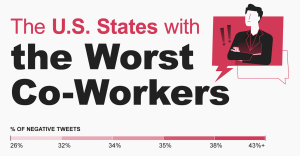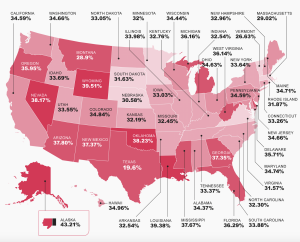 At a city level, the data finds Mesa, Arizona, has America's worst colleagues, with 41.6% of tweets about coworkers in this suburb of Phoenix being negative.
This is followed by worker in Detroit, Michigan (40.6%) and Tulsa, Oklahoma (39%).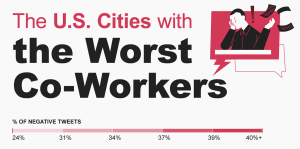 How to spot toxic employees
Brother identifies six different types of toxic colleague: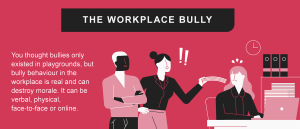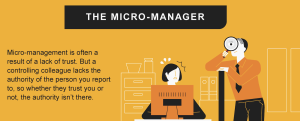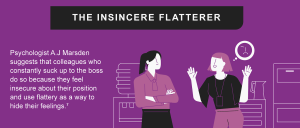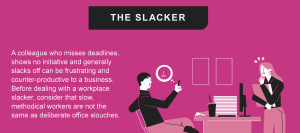 Auditing for a toxic workplace
Mark McDermott, CEO and co-founder of ScreenCloud, argues that whether employees are deskless or deskbound, there are a few key questions HRDs should consider as they audit for a toxic workplace culture:
Are you currently reaching the bulk of your deskless employees where they are? (if you are continuing to rely on email communications, you will ostracize the digitally-detached)
Do you bridge the gap between your deskless and corporate employees – i.e., is leadership visible?
Is there transparency of information to all parties simultaneously?
Are you upholding a 'work as done' or purely 'work as imagined' environment? Understand what's really going on at the employee level to avoid an "ivory tower" reputation
Are employees' opinions, feedback, and professional goals not only regularly collected and listened to, but acted upon?
Ask employees what they want; let them contribute toward their job description as appropriate, or customize their benefits package and working arrangements.
Do your employees have an understanding of health and safety guidelines and are these clearly/regularly communicated to them? Are they given the equipment and training to feel safe at work?