The Society for Human Resource Management, which touts itself as "the world's largest association representing HR," has announced two new members of its 2015 Board of Directors.
The two newly elected to the Board in this Fall's election are:
Patrick M. Wright, Ph.D., the Thomas C. Vandiver bicentennial chair and founder and faculty director of the Center for Executive Succession at the University of South Carolina, Columbia; and,
Gretchen K. Zech, senior vice president of global human resources at Arrow Electronics Inc., Englewood, Colorado.
Brian Silva is new SHRM Board Chair
Wright and Zech will serve two-year terms on the SHRM Board, beginning in January.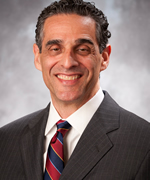 The 2015 SHRM Board of Directors will be chaired by Brian D. Silva, chief human resources officer and senior vice president, administration at Fresenius Medical Care NA in Waltham, Mass. He will chair the board for two years beginning in January.
He replaces Bette Francis, vice president/director of human resources for Wilmington Trust Wealth Advisory Services in Wilmington, Del. She becomes the immediate past chair.
"In an increasingly fragmented, complex, technology-disrupting marketplace, the organizations that integrate HR into the business will prosper most," Silva said, in a press release announcing the new Board members. "It's SHRM's job as HR's professional association to ensure that HR leaders are prepared for that responsibility. We will continue to help HR professionals develop their competencies and give them the tools and training they need to unleash talent in the world's best organizations."
Other members of the Board
Other members continuing on the SHRM Board of Directors are:
In addition, SHRM President and CEO Hank Jackson is an ex officio voting member of the SHRM Board of Directors.
Transparency group analyzes SHRM executive pay
The announcement of the new SHRM Board members comes as SHRM Members for Transparency, a group of respected former SHRM Board members, executives, and current SHRM members who have challenged the SHRM Board over a number of issues, including a lack of transparency and refusal to stand up and publicly explain what it is doing, released their latest analysis of SHRM Executive Pay and financial status.
The Transparency Group analysis is gleaned from SHRM's IRS 990 2012 report, which is the latest one filed by SHRM and is available on GuideStar, a website that gathers and disseminates "information about every single IRS-registered nonprofit organization (and provides) as much information as we can about each nonprofit's mission, legitimacy, impact, reputation, finances, programs, transparency, governance."
You will need to dig into the Transparency Group analysis (and the SHRM 990 for 2012 on GuideStar) to get a complete picture of  SHRM's financial status (as of 2012, which is the latest IRS 990 form for SHRM that is available), but a few points jump out:
SHRM CEO Hank Jackson "was paid $1,292,308 (for 2012), including deferred compensation," according  to the Transparency Group analysis. They add: "This is the first time any SHRM CEO was paid in excess of $1 million, and is 30 percent greater than Mr. Jackson's previous year's compensation."
The second highest paid SHRM employee in 2012 was "SHRM's General Counsel, Mr. Henry Hart who earned $559,158, an increase of 14 percent." In addition, "Seven SHRM executives were reported as earning $300,000 or more, the highest of which was Robert Carr, Senior Vice President Membership, Marketing and External Affairs, at $482,909."
The total compensation for the 2012 SHRM Board of Directors "(excluding Jackson) was $354,572. The highest was $109,572 reported for the 2012 Chair, Mr. Jose Berrios," according to the Transparency Group analysis.
SHRM's revenues (less expenses on an operating basis) fell from $4,985,692 million in 2011 to $1,015,336 million in 2012. The biggest reasons for the drop: a reduction in investment income from $8.201 million to $4.441 million; an increase in "other expenses" of $2.164 million, and, an increase in "salaries and benefits" of $4.221 million.
The issue of SHRM Board pay (and the Board's refusal to publicly discuss it) has been a contentious one that the Transparency Group has focused on in the past, although the group decided back in December 2012 to scale back their efforts challenging the SHRM Board to be more open, transparent, and to modify certain questionable decisions and policies. Although the Transparency Group continues to monitor the SHRM Board — and issue reports like this latest one — they are not taking as aggressive and active a role as they have in the past.
You can get more information on SHRM Members for Transparency on their website at www.shrmmembersfortransparency.com .