Editor's note: Video highlights of the SHRM Members for Transparency press conference have been added to this post.
One thing about a climate like Las Vegas — ice doesn't last very long in it.
And it took coming to Las Vegas for SHRM 2011 that finally got the SHRM Board of Directors to finally melt the ice and agree to meet and talk with the SHRM Members for Transparency group (SMFT).
At a noon press conference today here in Las Vegas, the Transparency Group announced that the SHRM Board has finally agreed to meet them in the near future, after the SHRM Annual Conference and Exhibition wraps up on Wednesday.
The SHRM Board, meeting here in Nevada before the annual conference, agreed to the meeting and had Henry Hart, SHRM general counsel, tell Transparency Group member (and former SHRM Board chair) Kathryn McKee about the decision, which was later communicated to the group via email.
Meeting to be held as soon as possible
Although there is no specific timetable for the meeting, Hart indicated that the SHRM Board wanted to get with the Transparency group as soon as possible, and that the hope was that such a meeting would help to re-establish understanding and a more positive relationship. This would seem to be a positive decision for SHRM, especially since the Transparency group is made up of "a Who's Who of some of the best and brightest SHRM members who have given their all to the organization," as I described the group here at TLNT.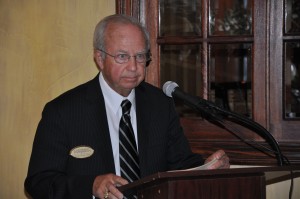 One of the key issues for the Transparency Group has been simply getting a face-to-face, sit-down meeting with the SHRM Board to discuss a number of Board policies and decisions that SMFT believe "are not in SHRM members best interests and, in some cases, were unknown to SHRM members." These issues include a lack of openness and transparency by the SHRM Board as it voted to raise the annual salary for Board members and increase perks for Board travel.
At Sunday's press conference, SHRM Members for Transparency announced that they were prepared to go to the SHRM membership at large under Article 7, Section 2 of the SHRM By-Laws, and, if they could get signatures from 10 percent of the membership, force the Board to hold a special meeting to address the issues the meeting was called for — in other words, the concerns and issues brought forth by the Transparency Group.
Although SMFT could still go to the SHRM membership for that — and it would take around 25,000 signatures to make it happen — they said they would hold off on a signature drive until after they meet with the SHRM Board and see how that goes.
Gerry Crispin, speaking for the Transparency Group at the Las Vegas press conference, said that although getting 25,000 signatures might have been difficult in the past, "social media now makes this possible … I can probably reach 80 percent of SHRM's 250,000 members within 24 hours."
He added: "Fortunately, we don't have to do that (go to the membership for signatures) yet, but it can be done quickly, easily, and at low cost.
The decision by the SHRM Board to finally meet with SMFT seems designed to ratchet down the increasing escalation — and growing media scrutiny — about the Board actions the Transparency Group has been asking about. "We're not going away," Kathy McKee said at the press conference, "but this changes the tone (of the debate) and opens up a different level of discourse."