Nearly twenty years ago, Harish Bikmal's son, Himal – then just two years old – was diagnosed as having non-verbal autism.
Non-verbal autism is a particularly difficult subset of autism that affects 20-30% of autistic people, and is where individuals never learn to speak more than a few words at a time (despite often understanding everything that is spoken to them).
Difficult though this diagnosis was, a turning point was reached however, when Harish discovered that his son was quite exceptional at art. Harish recalls: "It was purely by accident that this skill emerged, but when we gave him paints it was like he was completely different and it was clear he had a huge passion for it."
Digging into it deeper, Harish soon realized that around one-in-five autistic people have a strong (but often never realized), propensity for art, and it was while chatting to the owner of a local restaurant that he and the rest of his family regularly visited that the idea occurred for the restaurant to hang up some of Himal's art. "Well, the response from Himal when he saw his art displayed was electric," says Harish.
Corporate art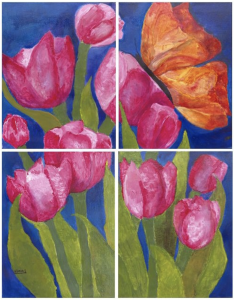 It was this early experience that led to Harish creating Zenaviv – a social enterprise that gives autistic people an outlet for having their art (like the example above), to be hung.
But not just in galleries that few people might see, but in big footfall corporate settings.
Neurodivergent artists add their work to Zenaviv's platform (there are more than 5,000 words and counting), while Zenaviv works with corporates to help them select pieces that they can rent and hang in their corporate offices.
Not only does the endeavor provide autistic artists with an outlet for their art to be seen (which, by the way, will also see them earn 66% of the profits from showcasing it), but Harish says the art also serves a much bigger purpose too – giving organizations the opportunity to have "conversations about autism in the workplace."
He says: "People on the autism spectrum are frequently viewed in terms of their limitations, not their strengths. Hanging up their art provides companies with an opportunity to 'walk the talk' when it comes to subjects such as inclusion, and help strengthen a culture of inclusion within their company walls."
Harish will help 'curate' a collection for companies – selecting art from its vast collection that fits in with certain themes businesses they are working with like to exhibit. This includes showcases pictures that might exhibit behaviors virtues they want to inculcate.
Companies are showing their support
Companies Zenaviv has hung art at include the likes of Fannie Mae, as well as hotels, such as the Four Seasons Hotel in Washington DC. Not only does the art create conversations, but Harish says it can also work in even more powerful ways than this – by encouraging employees in organizations featuring art by neurodivergent people to 'come out' about their own neurodiversity issues that they may have been hiding in plain sight.
Currently, only 12% of people on the autism spectrum chose to disclose their condition voluntarily. This is mainly due to fear of either intentional or unintentional discrimination.
But this is improved at companies where art is displayed, says Harish: "Here, we often find employees with a range of disabilities come out and identify themselves as such, because they regard the organization as presenting a more psychologically safe environment for them to do so."
He adds: "In Fannie Mae alone, some 40 staff have since come forward, and have self identified as neurodivergent. Also, since art has gone up from us, these companies have then seen requests from their own employees to do their own art too."
The power of corporate art
According to Harish, these sorts of responses demonstrate the power of art, and currently he estimates around 100 new pieces of art are being added to its available collection each month.
"Some artists are exceptionally prolific," he says, "because it gives them a sense of validation and confidence. But it also means that more art can be distributed too – companies tend to take around 40 pieces at a time, and they rotate them every six months, so that the art doesn't become part of the background. By changing it up regularly, new conversations can be had every time new art gets hung."
According to Nancy Jardini, SVP, chief compliance & ethics officer, Fannie Mae, the art is a visible commitment to its DEI strategy and "a powerful, concrete reminder of why our commitment to diversity and inclusion is so important."
She is so engaged with the concept, that she even commissioned a mural by autistic artists that Zenaviv lists. In total, nine different Zenaviv artists painted twelve wall murals at its headquarters in DC. Here is her talking about it below:
iframe width="560″ height="315″ src="https://www.youtube.com/embed/dMMDVBBHiGk" title="YouTube video player" frameborder="0″ allow="accelerometer; autoplay; clipboard-write; encrypted-media; gyroscope; picture-in-picture; web-share" allowfullscreen></iframe]
Here too is what Debi Smith, mother of Zenaviv artist, Lee Jaworek has to say about the impact that having art displayed by corporates can have:
At a time when most companies are forensically looking at every single cent they spend, corporate art can be thought of as elitist, or money spent that ought to have been saved for better times.
But Harish argues that the fact companies are willing to invest in its art – which has more of a purpose – is testament, he says, to the impact it can make in the DEI agenda.
"Our goal is to impact 1 million individuals in the next nine-to-ten years," he says. He concludes: "The artists we work with have incredible talent and a hunger for expression that is just waiting to be tapped. The more than 5,000 pieces of art they have created to date will help companies further the acceptance and inclusion of neurodivergent people both within and outside of their organizational walls."
He adds: "This is just the beginning of our journey, and we envision growing that number exponentially as we continue to enable the hidden potential of these incredible artists."
Here are just some of the works by other Zenaviv artists produced: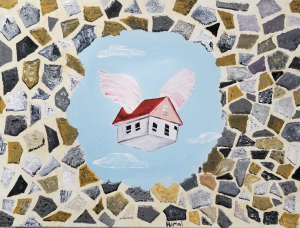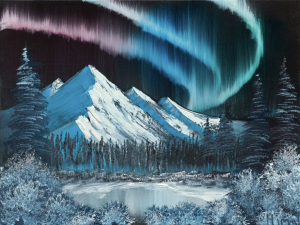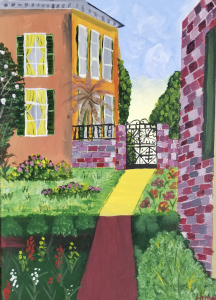 PS Himal is still painting today: