If you're an employee for Swiss bank UBS, you can breathe a sigh of relief — even if you had onions for lunch.
The Associated Press is reporting that the bank will revise the much maligned dress code:
"We're reviewing what is important to us," UBS spokesman Andreas Kern told The Associated Press.

He said the bank would issue a pared-down booklet with more general guidelines on how to impress customers with a polished presence and sense of Swiss precision and decorum.

The existing code tells female employees how to apply makeup, what kind of perfume to wear and what color stockings are acceptable. It advises them not to show roots if they color their hair and to avoid black nail polish.
One has to wonder if companies will learn a lesson from UBS's very public outing of this policy.
A nice idea, poorly executed
When the news of this broke last month, I wrote that I got the intent of the policy but thought that the execution was poor:
Even if I agree with what UBS is doing, I simply cannot stand the way they executed it.

I've advocated in the past that employers should focus on education instead of writing and enforcing policy. The policy serves as the basic "What you need to do" and the education serving the "How and why." We in HR often focus on the "what" at the exclusion at the "how" and "why." And UBS had a brilliant plan for this (at least at the idea stage): combine the policy into the education.

While it sounds like a decent idea, in theory, the execution of the document left a lot to be desired.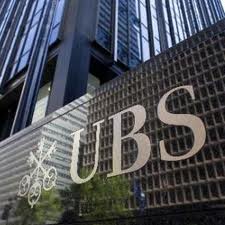 The document itself was monstrous (longer than most employee handbooks should be). As I suggested, a couple photos with some explanatory text would have done the trick.
Lessons: bad policies can be made public
If you're an HR pro, you might have seen things a little differently. How UBS's dress code got played out, mocked on night time television and talk radio and through online media has to be disconcerting.
While I was bemused by the policy itself as well as the reaction, I can't imagine that UBS would have released the handbook had they known the attention it would have garnered. Even with the language barrier, it was clear that this was beyond precision and more in line with micromanagement.
The release of the policy serves as a warning to HR leaders everywhere: scrutinize your policies.Whether you're a big brand or a small company, if your policy is ridiculous enough, it could be publicized.
Would you be happy to see your new policy on the front page of The Wall Street Journal or The New York Times? If your policy can't pass that simple test, the time to revise it is before its release, not after.