Way, way back in the summer of 2010, right after launching TLNT, I referred to Dave Ulrich as "an all-around HR Guru" and said he was "one of the greatest HR thinkers of our generation."
This was probably a bit of an understatement.
The Harvard Business Review describes Dave as "one of the world's leading human capital/HR experts," and he certainly is, but he is also a Professor of Business Administration at the University of Michigan and best-selling author of books such as The Why of Work: How Great Leaders Build Abundant Organizations; and, HR from the Outside In: Six Competencies for the Future of Human Resources.
Yes, Dave Ulrich is as close as you get to an HR legend — and that's why he'll be speaking at TLNT's High Performance Workforce Summit May 6-7 in Atlanta.
The most recognized name in HR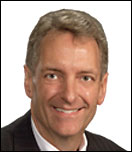 His session on Day 1 of the conference is on "Competence + Commitment + Contribution = High Performance Workforce."
Dave's presentation will focus on how "Competence means that employees have the skills for today and tomorrow; commitment means they are engaged for work; and, contribution means that they find meaning from the work that they do."
Beyond that, he will "identify emerging trends for each of these dimensions of a high performance workforce, and will focus on concrete ideas for how talent managers and HR executives can use them to build and grow the talent in their own organizations."
But, there are a lot of other reasons to be in Atlanta May 6-7 for TLNT's High Performance Workforce Summit as well, including:
A great lineup of practicing HR and talent management leaders you won't hear anywhere else. What other conference gives you the Chief Human Capital Officer at NASA (Jeri Buchholz)? Or, the Chief Human Resources Officer & Chief Diversity Officer for the American Bar Association (Dr. Valeria Stokes)? Or, a CHRO for the State of Arizona (Colleen McManus), or for Schnitzer Steel (Belinda Hyde)? We designed the High Performance Workforce Summit to highlight and feature great talent management professionals from high performing organizations that you don't see on the HR speaker circuit. These are people who deal with the challenges of building and maintaining a high performance workforce day in and day out.
Strategic recertification credits from HRCI, the HR Certification Institute. ERE Media, the parent company of TLNT, and HRCI, have announced "a partnership to promote HRCI certification." As part of this collaboration, HRCI has agreed to provide strategic recertification credits to delegates who will be attending ERE Media's TLNT High Performance Workforce Summit, May 6-7, 2015 in Atlanta … Additionally, HRCI will promote TLNT's High Performance Workforce Summit to certified HR professionals as an opportunity to maintain their certification.
As you know, strategic HRCI credits are like gold and not easy to get, and no matter what you have read or heard, the HRCI certifications remain the gold standard for human resource professionals to validate their professional expertise, and finding opportunities to acquire strategic credits to apply towards recertification is always a challenge. If you attend TLNT's High Performance Workforce Summit, you get two great benefits — a killer lineup of smart talent management thinkers and practicing HR leaders, AND strategic HRCI credits to boot.
Get $300 registration off through Feb. 28
You'll also get a big price break if you sign-up for the High Performance Workforce Summit by the end of February.
We're really trying everything we can to get you to Atlanta May 6-7 for TLNT's High Performance Workforce Summit, but you need to register by Feb. 28 to take advantage of our extended Early Bird discount and get $300 off the regular price of the event.
Yes, we've done everything possible to help you be in Atlanta in early May (a great time of the year to be there), offer you an opportunity to earn strategic credits towards your HR recertification, and save your company a little money in the process. That's a combination that's hard to beat.
So, what are you waiting for? If you like TLNT and the great content you get there every day, you will surely love the High Performance Workforce Summit, as well. It's time to sign up and make sure you will be in Atlanta May 6-7 for this great event.
PS — Get started on growing your own high performance workforce today. Just check out our free TLNT whitepaper on the 3 Essentials to Building and Maintaining a High Performance Workforce.