By Patricia F. Weisberg
With regular college classes ending for the summer, employers nationwide likely are ramping up their summer internship programs – and in some cases putting themselves at risk for an administrative investigation or lawsuit, if they aren't careful.
This time-honored tradition that helps young workforce hopefuls get their foot in the door in their respective career paths has been put under the microscope by the U.S. Department of Labor (DOL), and even interns themselves, over the past couple of years in respect to payment — or lack thereof.
Historically, many internship programs have been unpaid, and in the aftermath of the recession, even some employers that previously provided pay to student workers have revamped their internship offerings to an unpaid status.
Unpaid internships under scrutiny
Opponents to unpaid internship programs say companies are taking advantage of the poor economy and weak hiring market, relying on interns to perform entry level, administrative work for free instead of providing a true training ground for future success.
And, as several lawsuits have charged, these unpaid programs have allegedly provided only menial, unchallenging work (filing, running errands, etc.) and little of the promised education to help interns build their resumes or blaze a career path in their chosen field.
One recent case filed this year involves a 2010 Ohio State University graduate, Xuedan "Diana" Wang and Harper's Bazaar. Wang initiated a class action lawsuit against the publication's owners, the Hearst Corporation. In the suit, Wang alleges that the company violated numerous state and federal labor laws by having Wang and other interns work as much as 55 hours a week without compensation.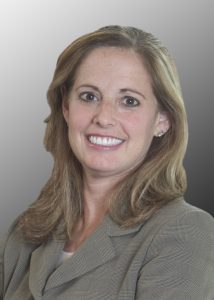 Wang alleges she performed such duties as transporting samples between fashion houses and the publication, running errands for staffers and working long hours without breaks. Hearst has declined comment on the case, as litigation is pending.
While the precedent of intern-filed lawsuits is rare, any company – not just high profile ones – can come under fire for unpaid internships. And today, unpaid internships are coming under stronger scrutiny by the DOL in terms of whether or not they are permissible under the Fair Labor Standards Act. The Department of Labor issued new guidelines for internships in 2010, outlining the DOL's position that six key criteria must be met for an internship to legally have an unpaid status, drawing widespread attention to the issue.
Paying close attention to the DOL criteria
According to these criteria, employers who do not want to pay interns must provide an experience that mimics vocational education programs, providing a true educational experience for the benefit of the intern, as opposed to benefitting the company, with close one-on-one supervision with the regular staff. Such programs can offer college credit in lieu of payment but must have a definitive educational slant and cannot benefit the employer more than the intern.
In another high-profile lawsuit filed by the same attorneys who filed the Wang case, Eric Glatt and Alex Footman, unpaid interns who worked on the Fox Searchlight production of the film Black Swan, sued the production company for minimum wage violations, among other things. One of the claims in the lawsuit states that the entertainment giant failed to meet the federal standards for unpaid internships.
While litigation is pending, Fox did issue a statement in which it said that it has complied with all federal labor laws and offered college credit in lieu of payment. Glatt's argument? He is 42, was not enrolled as a college student at the time of the internship and took the position to gain experience in the film industry.
These lawsuits further highlight the fact that if employers want to avoid litigation, they need to pay attention to the DOL's clearly spelled-out criteria when designing and implementing an unpaid internship program not only this summer but at any time during the year. In an economy where money is tight and FSLA issues have come to the forefront, once reticent interns are looking for employer error to better their situation, even if it means filing a lawsuit and risking their chances for being hired down the road.
The DOL, as well as other unpaid internship foes, use fear of retribution as an argument for eliminating unpaid internships. They say, that despite the lawsuits making the headlines, many unpaid interns don't complain about unfair working conditions. This happens, because even though they know it is wrong, they want the work experience or a ultimately a job in the industry and don't want to risk the backlash.
When in doubt, play it safe
Use the DOL's guidelines as your roadmap in designing an internship program that works both for your company's needs AND meets both federal and state wage and hour regulations.
As noted in a previous TLNT.com column, if ALL of the criteria are met, the DOL says an employment relationship does not exist under the FLSA, and the intern does not have to be paid. Be sure to review your state laws to make sure you are meeting any requirements at the state level in respect to unpaid internships, as well.
Again, remember that this exclusion is quite narrow, to say the least. What the DOL really means is that if an intern performs work that is not primarily intended to benefit the intern but instead benefits your company, then that intern probably should be paid. With this in mind, chances are, many unpaid internship programs, violate the FLSA.
When in doubt, play it safe and offer paid internships. And, you don't have to put a dent in your budget to do so. By paying minimum wage at least, you can avoid the pitfalls that come hand in hand in many unpaid internship arrangements – including litigation.