So, how important and meaningful IS one of those HR certifications?
This has been on my mind because the Society for Human Resource Management announced this week that it was launching a new "competency-based certification program for human resource professionals."
According to the press release from SHRM, the new certification is "based on the SHRM HR Competency Model, which consists of nine primary competency domains defined with behavioral proficiency standards across four professional levels – entry, middle, senior and executive. The new certification will be the first of its kind focused on teaching and the testing of practical, real-life information that HR professionals need to excel in their careers."
Why this is like dropping a bomb on the HR community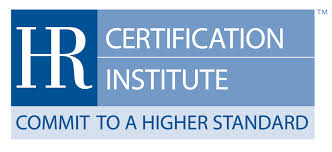 For anyone not involved with SHRM or not interested in HR certifications, this announcement probably didn't ring any bells. For those who are SHRM members or certified HR professionals, however, this announcement was like someone dropping a bomb on the HR community. Here's why:
Because there's no real mention of what will happen with the relationship between SHRM and HRCI. SHRM is launching a new "competency-based (emphasis added) certification program" for HR pros despite the fact that its long-time partner, the HR Certification Institute, has its own knowledge-based certification program that leads to the three long-standing and well known HR certifications held by roughly 135,000 professionals — PHR (professional in human resources), SPHR (senior professional in human resources) and GPHR (global professional in human resources).
Because it represents a big revenue stream that could move to SHRM from HRCI. How big exactly? It's hard to tell and no one I talked to wants to even venture a guess, but if you multiply $350 (the cost for a PHR certification) times 45,000 (certifications must be renewed every three years, and 45,000 is one-third of the 135,000 or so holding HRCI credentials), you get $12.25 million — and that's a very conservative estimate. There is also money in training courses, learning materials, and other costs that push this figure much higher.
Because it eliminates the notion of independent, third-party oversight of the HR certification process. How can SHRM fairly administer a certification that they control and that it is in their best interest to promote, and, benefit financially from? HRCI has operated independently of SHRM's control (although they both work out of SHRM's Alexandria, VA. headquarters), and that distinction is an important one if you truly want a credible certification process.

Because it makes you wonder how an exam alone can be used to certify HR competency. Demonstrating HR competency is certainly a great goal, but as other professions that have a certification process have found (think medicine, or engineering, or law), you need more than just an exam to get a handle on how someone can competently apply the knowledge they have in day-today situations. An exam alone simply won't cut it.
Yes, this announcement IS very confusing
SHRM also intends to "grandfather" professionals who current have one of the three HRCI designations into SHRM's new certification starting on Jan. 1, 2015, at no cost. However, when someone with a HRCI designation does that, they would then have to be recertified by SHRM when their next renewal takes place. That means SHRM gets the renewal dollars, not HRCI.
If you think this is a bit confusing, you would be right. As one person commented on Matt Stollak's True Faith HR blog, "I have some very concerned students as well who feel like they should just give up. I am frustrated at the lack of information. Any competent Professional knows that you don't drop a bombshell like this and not have all the answers worked out. Hopefully, more answers will come soon."
There are many similar comments posted all over the Internet from HR pros and SHRM members trying to figure out exactly what is going on here.
When asked for a comment from SHRM on this, SHRM's media relations staff supplied TLNT with this response from CEO Hank Jackson:
SHRM and HRCI have had a long and mutually beneficial relationship. We have been meeting with HRCI over the past several months to reach a consensus about our relationship and what our vision is for certification. That goal has always been to continue and expand our work together in order to better serve the profession. Our goal has not changed.

However, SHRM's Board recently reached the conclusion that it's best for SHRM to move forward with the development of a competency-based certification, which is urgently needed for the advancement of the HR profession and HR practitioners. We continue to hope that HRCI will join us in this effort."
HRCI: We would have loved for SHRM to talk to us
HRCI Executive Director Amy Dufrane told Workforce.com (and Dufrane's staff, when contacted by TLNT, said she was in a Board meeting Friday; we'll add her comment when she can respond) that she was surprised by the SHRM announcement:
We've had a relationship with SHRM for 37 years and we would have loved for them to talk with us about this, but they chose not to," HRCI Executive Director Amy Dufrane told Workforce. SHRM created HRCI in 1973 to administer certification exams.

We hope that we will be able to have a continued partnership with them at the wishes of our profession and our board."
HRCI also seems to be digging in its heels in the wake of the SHRM announcement An email this week to those holding one of the three HRCI credentials from HRCI said that, "HRCI is not and was not involved with the development of this certification. We are confident that the range of certifications offered by HRCI will continue to be regarded as the highest mark of professional distinction among HR practitioners."
This isn't the way to run a railroad
The $64,000 question, of course, is "How will of this play out?" But also, "Will SHRM and its new certification prevail?" and, "What will HRCI do?"
I've asked these questions of a number of people, and no one really wants to comment for the record at this stage, but as one longtime SHRM member and observer noted, "One of the competencies of HR certification should be collaboration. Has SHRM really tried to collaborate here? And this makes you wonder — does SHRM really have the leadership to pull this whole thing off?"
Here's my 2 cents: What a way to run a railroad.
Given the complete lack of transparency and openness demonstrated by the SHRM Board of Directors the last few years (see here and here), this seems to be more of the same. It's a terribly clumsy and ham-handed way to handle such a huge change that impacts so many people.
As one HR pro said to me: "Worst PR ever."
Yeah, that pretty much covers it.
I'd love to get some comments on this — do you care, do you have a HRCI credential, what will you do with it if you do? If I get enough, I'll use them in a future blog post.
Holding men to the same standard
Of course, there's more going on this week than a squabble over HR certifications. Here are some HR and workplace-related items you may have missed. This is TLNT's weekly round-up of news, trends, and insights from the world of talent management. I do it so you don't have to.