Today I leave as editor of TLNT. My successor is Lance Haun, a remarkably capable editor, writer and HR professional in every way. TLNT is in good hands with him at the helm.
These last few years selecting, editing and occasionally writing articles have been like taking a PhD in human resources. I've had a ringside seat to some of the best thinkers, leaders and everyday practitioners in a profession that is finally being recognized as an important, even perhaps the most important influence in organization performance.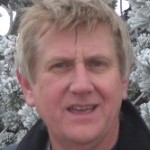 In the last 3+ years, I've read, and edited more than 2,000 articles. Actually, many more than that as I often dug deep into a topic when fact-checking. Plus, I was curious.
In any given week, 1,000 or so emails pour in. It's an assortment of newsletters, surveys, reports, press releases, news items, articles and article proposals. Every one of them got at least a quick review.
The former editor of sister site ERE.net, my friend and colleague, Todd Raphael and I once counted the surveys we got in a week and came up with around a dozen unduplicated ones between us.
Then there are the blogs by thinkers and practitioners like Tim Sackett, Kris Dunn and, when she was still writing, China Gorman, and still others like John Sumser and Eric Meyer whose employment law blog is as informative as it is entertaining. And resources like Cornerstone's rework and Visier's Clarity Magazine, and, of course, SHRM.
When I wasn't reading or editing or checking Facebook to see what people were saying, I was talking with some of you. Not hardly enough over the years, but the conversations I had were rich and always valuable, because they were almost all with generalists and managers. These are the people doing the work, interacting with middle managers and the rank and file and occasionally with the C-suite. A good manager knows her people; an excellent director or VP walks the walk in their department or division. An HR professional goes everywhere and gets to see everything.
What I learned is this: It's not easy being in HR. It's often a thankless job. Let me amend that, it's almost always a thankless job. You'll never hear anyone tell you they appreciate the job you do with the EEO-1; how brilliant that safety training program was; or what a bang-up job you did with the salary bands.
But when the engagement survey shows no change, it's you the top bosses look to, forgetting they rejected your plan for improving the leadership training for line managers because it wasn't in the budget.
I know how much so many of you want to be more strategic and more effective; our analytics program shows me what it is you read. You read about how to be better at your job, and about culture and culture change, and the leadership qualities that create better teams and better performance. How to improve performance reviews and performance management, and how to help managers be better managers, and how to help employees to career success.
You care about what you do. You care about the people in the organization in a people way. You work your tail off to show that people really are the most important asset, one that with support and training and nurturing can do wonders. And yes, you understand more and more about the business, but you resist morphing into a technocrat or yet another by-the-numbers MBA.
The people dimension of human resources is only going to grow in importance as technology continues its inexorable march into the work place. The nature of employment is already changing as contractors and gig workers take up the slack caused by tight labor. How we work is being disrupted by robots and artificial intelligence; today's workforce looks different than the one of the last decade, let alone the last century.
As I leave this job in which I have learned so much about what you do and how the future of work is changing, I salute you. HR people are professionals in every sense of the word. Be proud of what you do.
It's an honor to have served the profession in even my small way. Thank you for the privilege.