Shortly after launching TLNT back in the summer of 2010, I wrote something that described Dave Ulrich as "an all-around HR Guru" and that he was "one of the greatest HR thinkers of our generation."
Well, I was probably a little too modest in my description of him.
The Harvard Business Review describes Dave as "one of the world's leading human capital/HR experts," and he certainly is, but he's also a Professor of Business Administration at the University of Michigan and best-selling author of books such as The Why of Work: How Great Leaders Build Abundant Organizations; and, HR from the Outside In: Six Competencies for the Future of Human Resources.
Yes, Dave Ulrich is as close as you get to an HR legend — and he's a big reason why you need to attend TLNT's High Performance Workforce Summit May 6-7 in Atlanta.
The most recognized name in HR
His session on Day 1 of the conference is on "Competence + Commitment + Contribution = High Performance Workforce."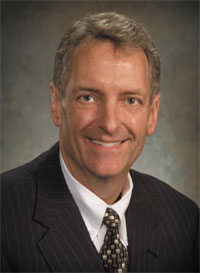 Dave's presentation will focus on how "Competence means that employees have the skills for today and tomorrow; commitment means they are engaged for work; and, contribution means that they find meaning from the work that they do." He will "identify emerging trends for each of these dimensions of a high performance workforce, and will focus on concrete ideas for how talent managers and HR executives can use them to build and grow the talent in their own organizations."
I've heard Dave speak many times, and there is a reason he's the most recognized name in human resources: It's because, as in most everything having to do with HR, he has a lot of smart, insightful things to say.
Of course, Dave Ulrich is not the only great speaker you'll hear May 6-7 at the High Performance Workforce Summit.
The conference agenda is chock full of  smart, engaging talent management practitioners, from Jeri Buchholz, NASA's Chief Human Capital Officer and Assistant Administrator for Human Capital Management, to  Kevin Wilde, Vice President of Organizational Effectiveness and Chief Learning Officer at General Mills, to Stacey Valy Panayiotou, Vice President, Global Talent & Development, for Coca-Cola.
Download the whitepaper, get a conference discount
And if Dave Ulrich and those other great speakers aren't enough reason to join us  May 6-7 in Atlanta, here's one more thing: If you download our free whitepaper — 5 Ways to Drive Performance in Your Workforce — you'll not only get great information about growing and leveraging a high performance workforce, but also a special code for $300 off  TLNT's High Performance Workforce Summit May 6-7.
To get the conference discount, just go to the whitepaper by clicking here.
Last year's High Performance Workforce Summit was one of the highest rated events we have ever put on. Attendees told us, over and over, how they heard things at this conference that they never hear at other events. They loved it last year, and if anything, this year's lineup is even better.
Don't you think you need to come to Atlanta on May 6-7 and see for yourself what they are talking about? We'll be at a great downtown venue — the Omni CNN Center Hotel  — and you'll be there with a number of your peers who care, as you do, about building, maintaining, and leveraging a high performance workforce.
That's why you should sign-up for TLNT's High Performance Workforce Summit today. We want to have you with us this May in Atlanta!