It's an uncomfortable fact, that for a country that so venerates its veterans, life for ex-service personnel can be incredibly tough when it comes to finding a 'normal' job.
Each year around 200,000 men and women leave US military service to return to civilian life, but for many, this is often when their real battles begin.
For despite the presence of the much-improved Transition Assistance Program (TAP), the plight of former service personnel in finding new employment is often a chastening one. Despite them possessing a unique set of skills, and leadership abilities, research by InfoJini recently revealed 31% of veterans said employers lacked understanding or were insensitive to them. Worse still, nearly a quarter (24%) thought employers actually 'avoided' hiring veterans completely.
The consequence of all this is that only one in four US veterans have a job lined up before leaving the armed forces. A US Chamber of Commerce Foundation survey found 53% of veterans are unemployed for four months or longer after leaving the military, and overall, the average unemployment rate for veterans is 4.6% (and was as high as 9% in March 2020), compared to the average rate of 3.7% for non-veterans.
Even though veterans' prospects have recently improved, there is worrying data which suggests veterans are so bruised by their job-hunting experiences, that they are much more likely than non-veterans to take 'any' job rather than one that matches their skills/qualifications. Data from LinkedIn shows veterans are 37% more likely to be underemployed than non veterans.
Some of these issues will have no-doubt been highlighted by last November's annual National Veterans Awareness Week. But as well as highlighting issues faced by veterans, the week also aims to celebrate the contribution veterans bring to the workplace.
Inspired by this, TLNT decided to kick off 2023 by speaking to those specifically involved in hiring veterans (as well as veterans themselves), to hear what their side of the story is.
All three of our exclusive interviewees reveal why they think HRDs should not overlook the exceptional skills that veterans can bring to their organizations:
The HRD'S view: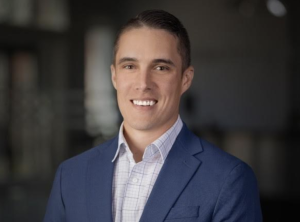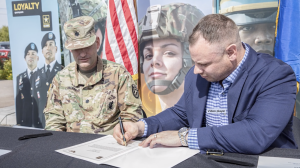 If given the chance, Sean Loboda, chief human resources officer at Leaf Home – the homes solutions provider – admits he would hire as many veterans as he possibly could.
With at least 6% of Leaf's workforce identifying as veteran, Loboda is so bought into the skills that veterans offer, he's recently created a unit dedicated to finding and bringing more them into the business (see Nick Busse below).
"We've been growing in leaps and bounds in the last few years, and while our sector has traditionally been an attractive one for veterans, we've certainly taken more of a deliberate approach to hiring them." He says: "Not only do we think hiring vets is the right thing to do, but they are an untapped highly skilled market, who come to us with a set of skills and experiences that are very hard to replicate. They're cool under stress; failure is not an option, and their resilience and ability to think around a problem is unsurpassed."
Leaf is so supportive of what veterans can offer that it has formed relationships with numerous groups to maintain an active veteran talent pipeline – including the Department of Defense's Skill Bridge Program; support group, Hiring our Heroes, and 7 Eagle Group, which helps connect military talent to occupations in IT and cyber security.
Says Loboda: "Folks from the military are bright, motivated, and tend to make an immediate impact wherever they go. I think the problem other employers have, is that if they don't actively focus on this tranche of people then hiring these people will never happen on scale. You almost have to be very deliberate about it for change to then happen."
Loboda acknowledges that some employers still have hang-ups about whether ex-military staff are likely to suffer with specific mental problems, such as Post Traumatic Stress Disorder (PTSD). But on this he has this simple message: "Whether you're hiring someone who's ex-military or not, you're still hiring a person, and everyone comes with 'human' things. If employers are fearful of this, they probably haven't done enough to set themselves up in their normal hiring."
Some veteran employees at Leaf have disabilities, but again, Loboda says this shouldn't be an issue, and it should simply be up to employers to accommodate this. "Anyone can become disabled, so a veteran is really no different from anyone else," he says.
So what would his advice be? "If you haven't hired veterans, or have tended to bypass them, think differently," he says. "Skills they have really do come to the fore. You also have to realize, that the military is probably the largest employer, and literally any job that exists in the military also exists in the private sector – so it's highly likely a veteran will have job-specific skills too."
He adds: "If we could double our veteran population in the next few years we'd be thrilled. I don't want to just get to a 'good' percentage and stop. Why would I want to do that?"
The RECRUITER'S view: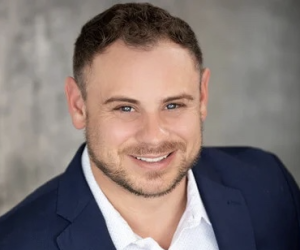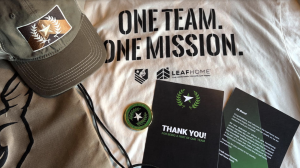 For 13 years Nick Busse served in the United States Department of Defense, as a military fitness instructor and recruiting program manager, finishing his career as a director of recruiting operations.
During that time he did two tours in Iraq – seeing all that fellow service personnel have to offer. But even though he was himself experienced in seeing the talents of military personnel, he admits that when it was his time to find employment, "it was rough." He says: "Strangely, people see you as lacking experience, and after a while you can find that this causes you to lose your self-identity and confidence."
Fortunately – after finding a mentor on LinkedIn – Busse joined Leaf Homes in 2020 as its head of military engagement. Since then he says he's found his vocation, creating channels with groups that help veterans find employment, and then helping them transition into joining Leaf:
"One of the things that I will say however, is that veterans – in general – are not good at translating the excellent skills they have into language that is understood by the private sector," he says.
He adds: "Here at Leaf every single member of my team talks to an applicant so that we can all gauge them fairly. We don't hire people 'just' because they are a veteran – they still have to demonstrate their skills – but my own background means I'm probably more able than most hirers to see through what a candidate is likely to be able to offer."
He says: "You hear employers crying out for people who are work-ready, have soft skills, and who are quick thinkers, and resilient. These are all qualities that veterans demonstrate innately, so it's a shame that so many veterans do suffer hiring discrimination."
He adds: "I think it's probably down to a lack of understanding around what veterans can offer. It's probably also down to there being a lack of veterans in leadership positions itself. This can often mean thinking about hiring more veterans isn't front of mind." He adds: "Hopefully the work we're doing is changing these perceptions. We recently got Congressional Recognition for our progress in hiring more veterans. It's a rare accolade that we're proud to have got."
The VETERAN'S view:
When Jaquetta Gooden stepped away from a 20-year career with the US Army, working in the field of communications and journalist liaison, she thought she had the perfect set of skills to walk into any private sector communications role. Two tours in Afghanistan had seen her work alongside the top military brass, while policies and procedures she implemented are still the default processes worked to now. But then – by her own admission – she '"hit a few brick walls."
"I sent out resumes, and in some applications, I got quite far, but I didn't want to disclose that I have slight PTSD because this can be greeted as a negative," she says. "Looking back, I'm not sure if this worked against me. Getting knocked back was a bit of a shock though, because that's when I realized I potentially had to build my career up again from scratch."
Luckily, she says Unite Us – which provides social care technology to government, healthcare, and community stakeholders – hired her last year as its communications manager. And the reason she says they saw her for who she really is, is because the organization has a much more holistic view of what veterans can offer.
"One of the stand-out things about Unite Us is the fact a real person reads every CV – there's no automation which can filter people out."
Says Gooden: "Before I took this job, I think employers were kind of 'interested' in me, but they couldn't really comprehend what I did. The things I had done just didn't resonate. There also seemed to be the assumption that I could only forge relations with military journalists rather than other journalists – which of course wasn't the case."
Unite Us is actually a veteran-founded organization – which might explain its better understanding of veteran issues. Today around 30 of the 880 headcount are ex-military.
"I just think the whole language thing hasn't really improved," she says. "I think employers need to be better educated around the terms the military uses – phrases like 'company commander' and what that means – including what skillsets that sort of job description carries."
The good news, is that Gooden says she feels like she's found her new vocation: "Joining a new company is always nerve-wracking at first," she says. "But you could say I now have my new 'mission'."