Although the April unemployment rate remains hovering above 8 percent nationally, 30 percent of U.S. employers reported in 2011 that they couldn't fill their open positions for more than six months because it was so hard to find the right people.
There is no doubt that every organization strives to find candidates with experience, skills, ability and the right attitude. However, what are the reasons behind the "war for talent"?
Why do some of the best companies complain about how hard it is to find the right fit? Why is it so difficult for employers to hire for their critical open positions? Why does it sometimes take so long?
Too many still using outdated strategies
There has been no shortage of job-seekers over the past few years, yet employers are unable to fill their open positions and cite skills shortage as one of the key reasons. However, adding to the problem and struggle is that most employers are still using outdated hiring strategies that continue to rely heavily on old-fashioned recruiting paradigms, overwhelm HR staff with unnecessary work.
The reality is that most of the existing recruiting methods are expensive, inefficient and aimless, attracting interest from candidates that are typically not a good fit for the organization. This, combined with a general lack of perspective of how trends have changed, leads to the difficulties and frustrations that many employers continue to face.
While skills and experience are still important, finding the right "fit" is critical. In addition to understanding your organization's needs, you must also consider what candidates want in a career and demonstrate a genuine interest in the candidate's goals and objectives.
At the same time, you need to stay focused on bringing those on board who are able to contribute in a meaningful way, right away. Not being able to get the right person on board for your open positions can directly impact your company's ability to meet its milestones, affecting the overall business performance.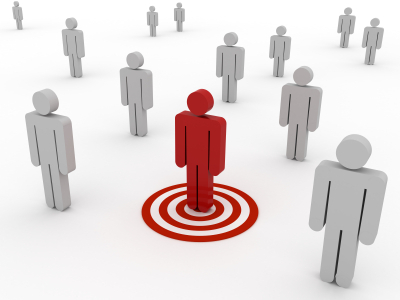 The recruiting landscape is changing quickly – if you're unable or unwilling to adapt, you may find yourself with your own talent shortage in a sea of job seekers.
Here's what you need to focus on in your recruiting strategy:
Social Recruiting
A critical aspect of recruiting via social media is to attract passive candidates and engage quality job seekers. An effective social recruiting strategy cannot be built entirely on posting and tweeting job openings to social media.
Organizations must adapt to and take advantage of the newest methods of engaging with their socially savvy audience and stakeholders in two-way communication. This could include engagement via careers site, twitter chats, Facebook page comments and many other social media activities.
Providing candidates with opportunities to ask questions and learn more about the culture and unique aspects of the company also helps demonstrate their own enthusiasm and capabilities – which is valuable information from the employer's perspective.
Social media profiles are the optimal space to showcase your employment brand, or what makes your company a great and unique place for candidates to work. Along with job postings, your content should be a share-worthy mix of other key information: company culture, interview processes, career growth opportunities, and general industry employment trends. Doing so attracts the right candidates who know and care about your company's mission, rather than just getting a job and receiving a paycheck.
Referrals
Referrals are arguably one of the best sources of hiring. Whether through social media or company programs, referrals allow employers to tap networks beyond what the company can reach for themselves.
With most target candidates and top talent hanging out on social media, employee referrals have taken a whole new meaning. However, the good news is that such referrals can now be easier, faster and more cost-effective than ever before.
For employers who are are adopting new technologies and next-gen recruiting platforms, activating employee based social referrals is becoming an important aspect of their recruiting strategy. Facebook has over 900 million users and LinkedIn is over 100m as well. With every additional user on social media, the network reach of an individual continues to expand further through first, second, and increasing levels of connections.
Be sure to encourage employees to share their experiences and any company open positions with their networks. Incentives for successful hires from referrals, such as bonuses or workplace perks, can provide the extra motivation for employees to find those candidates who would be great assets and a right "fit" for your company. Put trust in your employees – they can offer an insider's perspective on who is perfect for the job.
Assessments
The skill shortage is a persistent issue for employers.
Most companies cannot remedy it themselves through extensive onboarding and job training. They need candidates with hard skills who can hit the ground running once hired. In 2011, two-thirds of companies in the U.S. were affected by a bad hire, resulting in a significantly increased cost-per-hire due to lost time and opportunity, poor performance and the need to recruit and train another worker.
More often than not, pre-hiring engagement and assessments help identify candidates that will make an effective hire. Most see standard assessments as a hassle to implement, as they're often complex, expensive and even boring.
You can bypass this by getting creative with your own assessment methods. One practice is job shadowing, where prospective hires are immersed into a typical workday to determine their fit within an organization.
A more common assessment is giving the candidate a mock assignment, a direct way for individuals to exhibit their capabilities. Come up with your own methods to engage the candidate in some mock or real work-related situations to get a better a better measure for how well the candidate is likely to perform in an actual workplace scenario.
Take a fresh look at your recruiting strategy and determine what updates can be implemented. Don't be afraid to try out newer technologies and make sure your recruiting strategy is prepared to work effectively in the "war for talent."
What do you think? What have you done to re-strategize your recruiting process?