In support of International Women's Day today, organizations should be asking, What are we doing to make progress toward gender equity? Chances are the answer is not enough.
The World Economic Forum estimates that worldwide, we won't close the economic gender pay gap for another 217 years. The Institute for Women's Policy Research estimates that at the current rate of change it will take until 2224 for women of color in the US to reach pay parity with white men. Catalyst.org reports barely 5% of the S&P 500 have women CEOs and just over a quarter are in senior leadership roles.
Though these statistics are disappointing, they can serve as a wake up call for companies to prioritize efforts and move towards change. Many aspects of organizational structure and culture limit women's ability to achieve equality with men at work. However, research conducted over the past several years points to at least three specific things companies can do to  improve gender equity in the workplace:
Create diversity and inclusion leadership roles across the organization.
Implement flexible work schedules.
Increase transparency and promote discussions around pay.
These are not just good ideas. They are based on extensive empirical research studying factors that impact gender equity in organizations.
Create accountability
Perhaps the most important action a company can take to improve equity is to create a specific role, position, or office that is directly accountable for equity-related issues. Discussed in a 2006 article in American Sociological Review, researchers analyzed federal data from over 700 private sector organizations, spanning from 1971 to 2002, to assess the effectiveness of different actions taken to increase corporate diversity. They found that companies that established organizational roles specifically responsible for increasing diversity were the most successful in improving diversity. These roles are given leadership support and resources to institute and track the effectiveness of different diversity initiatives. The data suggest that creating these formal diversity leadership roles is both a symbol and catalyst for a company's commitment to meaningfully improve equity.
Flexible scheduling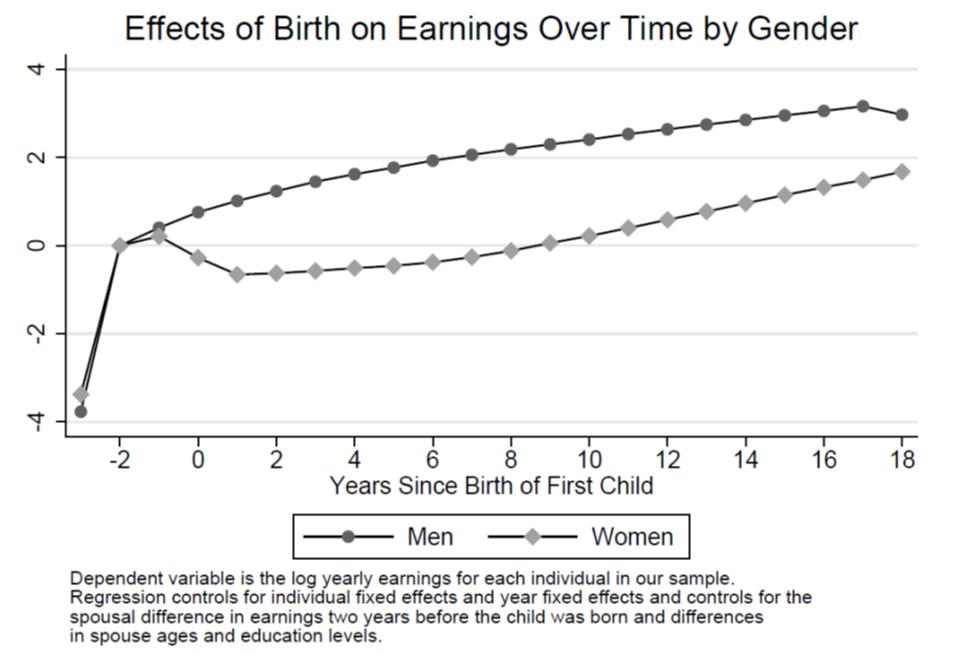 Increasing flexibility around work schedules is a powerful step companies can take to increase gender representation and improve pay equity. Time flexibility has a major impact on women's ability to balance work and parenting responsibilities. Research indicates that motherhood influences pay inequity above and beyond womanhood. A 2018 study by the National Bureau of Economic Research shows that a woman's earnings drop significantly after the birth of her first child, while men see no difference after becoming fathers. The fraction of the gender pay gap caused by parenthood increased from 40% in 1980 to 80% in 2013.
Because the gender pay gap is most impacted by parenthood, addressing the needs of working mothers goes far in addressing gender inequity. Creating time flexibility in work roles has a major impact on working mothers. Industries where employees have flexibility to stray from the typical 9-to-5, Monday-through-Friday, in-the-office work week — technology, health and science — exact a smaller wage penalty than others. However, as Harvard economist Claudia Goldin notes, "The gender gap in pay would be considerably reduced and might vanish altogether if firms did not have an incentive to disproportionately reward individuals who labored long hours and worked particular hours."
Pay transparency
A third action shown to improve equity is increasing transparency around company pay levels and salary decisions. This starts with ensuring pay levels accurately reflect people's job responsibilities. This starts with updating  job descriptions and base salary structures. Many job descriptions only capture a portion of an individual's job role. People frequently take on job responsibilities that are not formally documented or recognized in the company's pay structure. As pay decisions are closely tied to an employee's job title and description, these need to be as accurate as possible.
Organizations committed to reducing pay inequity should also encourage transparent conversations surrounding salary decisions among their employees, and ensure all employees are able to negotiate for a salary that accurately reflects their job role. Women typically negotiate their salaries less than men and when they do, may find themselves more likely to be penalized. The best way to address this is to set clear guidelines on how pay decisions are made and to ensure these guidelines are followed.
Taking concrete actions like these will help accelerate change and cultivate a culture where employees of all backgrounds can succeed. A worthy cause to take up on International Women's Day.