Editor's Note: It's an annual tradition for TLNT to count down the most popular posts of the previous 12 months. We're reposting each of the top 30 articles through January 2nd. This is No. 22 of 2017. You can find the complete list here.
∼∼∼∼
Microsoft today released a LinkedIn integration with Outlook.com, enabling Office 360 users to view profile information of senders without leaving their inbox.
The integration, coming 16 months after Microsoft's $26.2 billion acquisition of the business networking company, is more of a convenience, a productivity help, than anything approaching a game-changer. Still, it simplifies finding out more about a contact without having to click over to LinkedIn.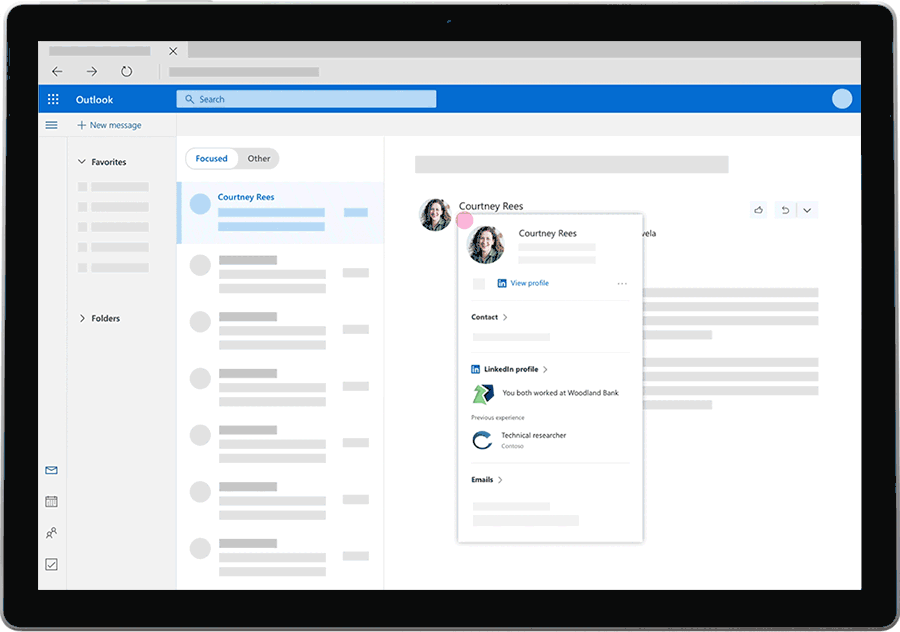 Recruiters will find it far quicker to research candidates, not only because employment, education and other profile data will pop-up with a click, but they'll also see who in their network they have in common.
The feature, along with several others unrelated to LinkedIn and included in Office 360, was  formally announced today. However, the LinkedIn integration among some other 360 features was first previewed in September and even earlier, was hinted at by LinkedIn CEO Jeff Weiner when the acquisition was first announced.
According to a TechCrunch report on the preview briefing last month, LinkedIn integration will soon be included in the Microsoft CRM, Dynamics 365 for Sales.